Freya Papaya
Cartridge bag made with the famous Horween™ leather. Pocket at the back to store your shotgun certificate
customers are viewing this product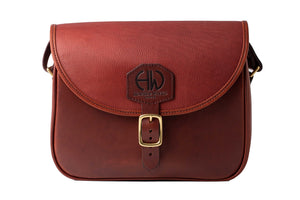 Was designed for the fashion-forward shooter who likes to stand out.  The colour is vibrant and the design is sleek. This bag is not just for holding your cartridges, it is also ready for a shopping spree. 
W 30cm H 23cmD 13 cm
Freya is made with the famous Horween™ leather.  This bag has the capacity for over 200 cartridges and a rear outer pocket to ensure that your shotgun certificate will always be safe.